2019 UIP Grandly Kicked-off in SCU
Date:2019-07-09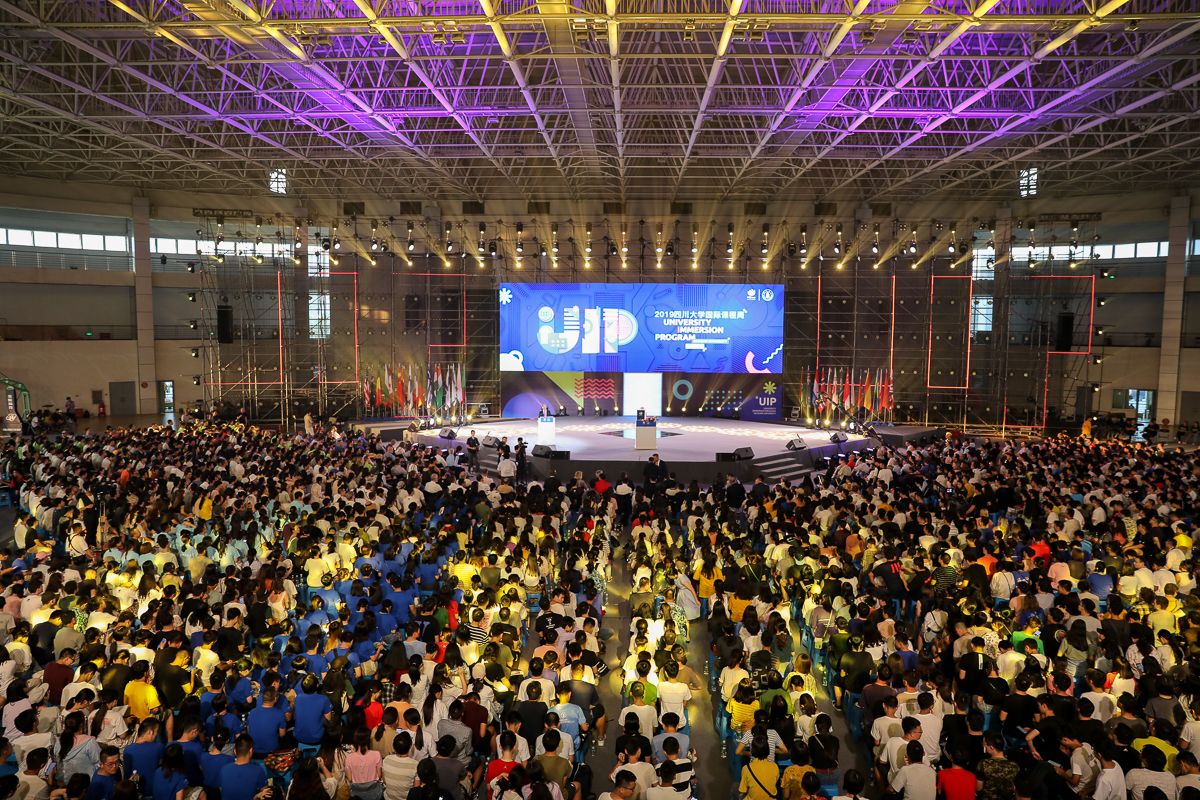 On the evening of June 30th, the "2019 University Immersion Program" (UIP) of Sichuan University was grandly kicked-off at the Jiang'an Campus Gymnasium. 184 professors and more than 600 students from 144 world-class universities in 31 countries and regions, including University of Cambridge, University of Oxford, Harvard University, Stanford University, and Tohoku University, joined this event together with their peers of SCU. The Chairman of the University Board Prof. Wang Jianguo, President Academician Li Yanrong, relevant leaders Vice President Prof. Yan Shijing, Deputy Secretary of CPC Sichuan University Committee Prof. Cao Ping, Vice President Prof. Zhang Lin, Vice President Tu Zhi, and heads of relevant departments as well as representatives of teaching staff and students, attended the opening ceremony hosted by Vice President Prof. Yan Shijing.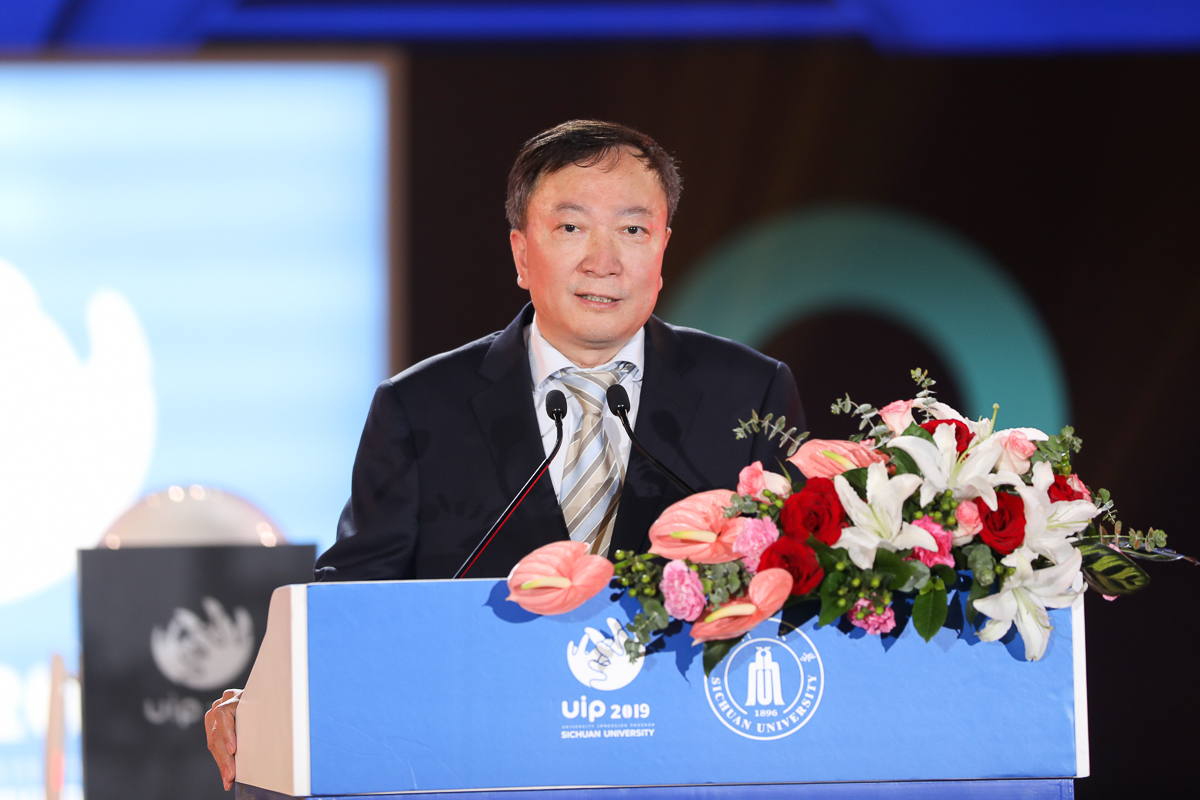 President Li first welcomed the teachers and students from all over the world in his speech. He said that SCU is a long-standing university with a wide range of disciplines, featuring opening-up and inclusiveness, and with great influence home and abroad. In the process of building a world-class university, SCU hopes to broaden the horizons of its students, improve their international competitiveness and global competence through a wider range and higher levels of international education. During the previous seven years of UIP, more than 1,000 internationally renowned professors were invited to offer over 1,000 English courses and around 2,500 foreign students attended the programs in SCU. Meanwhile, SCU encourages its students to study abroad. Last year, SCU launched the "SCU Global Horizons" program, a step to offer subsidy to over 3,000 SCU students each year for short-term exchanges or internships in international organizations. He hoped that the students could deepen their friendship, and gain further insights into cutting-edge technologies and knowledge.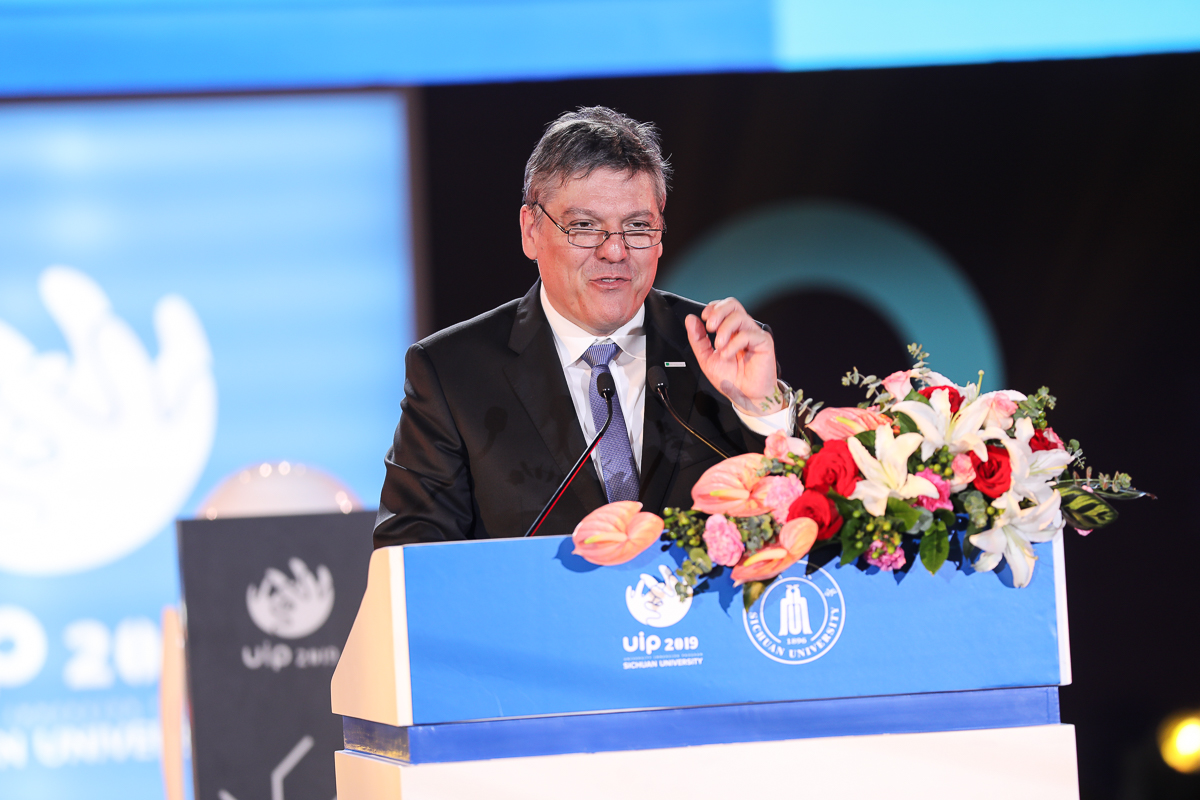 Prof. Joachim Schachtne, President of the Clausthal University of Technology, noted that Sichuan University is one of top ten Chinese universities with comprehensive strength, and also an important partner of Clausthal University of Technology. For a long time, the two universities have conducted successful cooperation in teaching and research, and more than 800 teachers and students have participated in the exchange and joint training. UIP has not only enhanced their friendship and mutual trust, but also laid a solid foundation for further cooperation between the two sides, he added.
Prof. Ilya V.VOROTYNTSEV fromNizhny Novgorod National Technical University, Prof. Wang Xun from Tsinghua University, Prof. Igor Lukšič from the University of Ljubljana, Prof. Peter Steiner from the University of Pennsylvania, and student representative Zhu Shu from Wuyuzhang Honors College delivered speeches respectively. They congratulated the opening of UIP and hoped to promote cultural exchanges between China and the world through UIP, to strengthen exchanges among young people from all over the world, to enhance mutual understanding and friendship, and to make progress.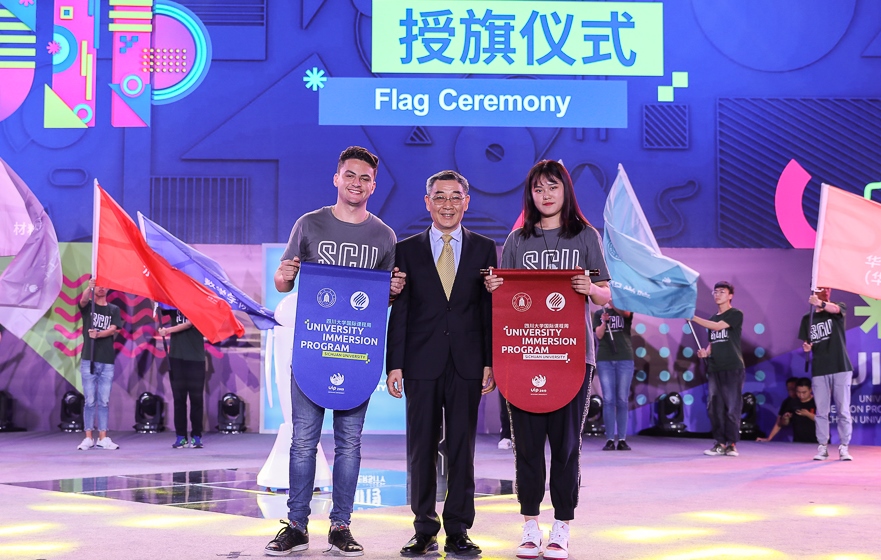 At the flag ceremony, Professor Wang Jianguo conferred the flag of 2019 UIP to Daniel Amezcu from the Monterrey University of Technology and Zhao Jie from the School of International Studies,SCU. In the countdown of the teachers and students and the intelligent robot Uni, the 2019 UIP of SCU was officially launched.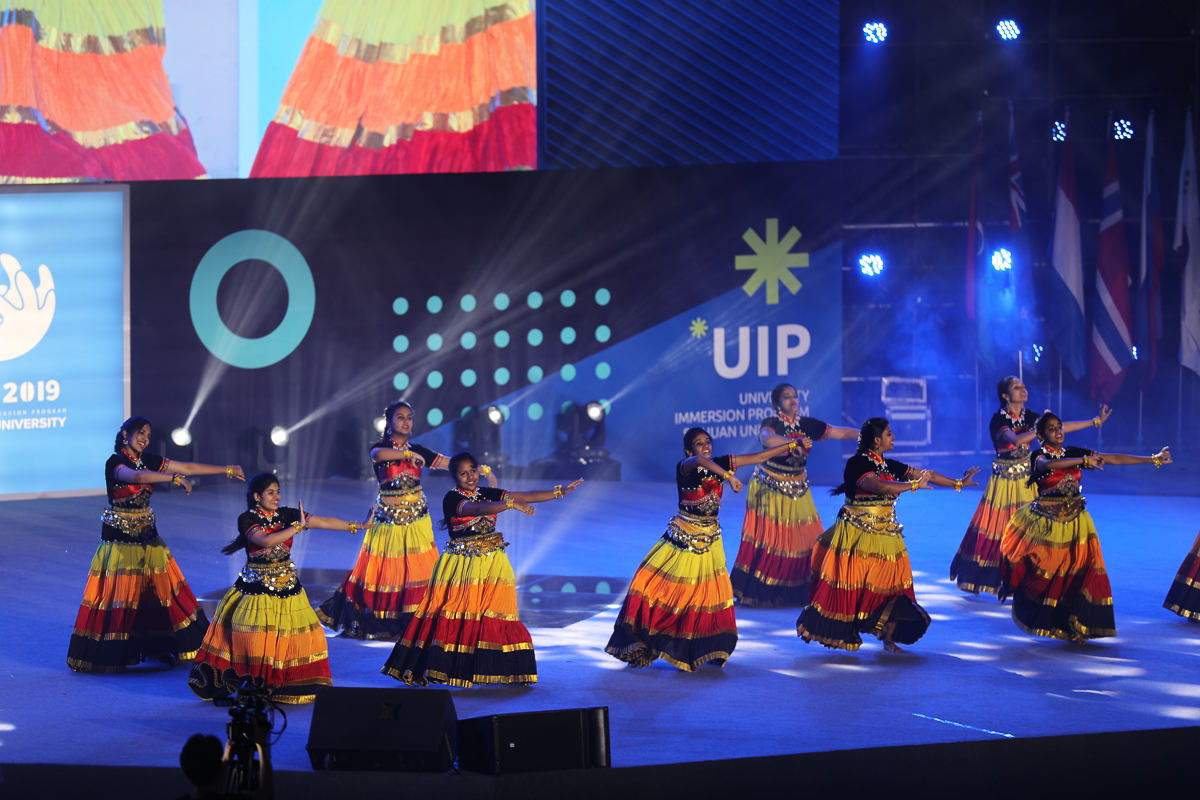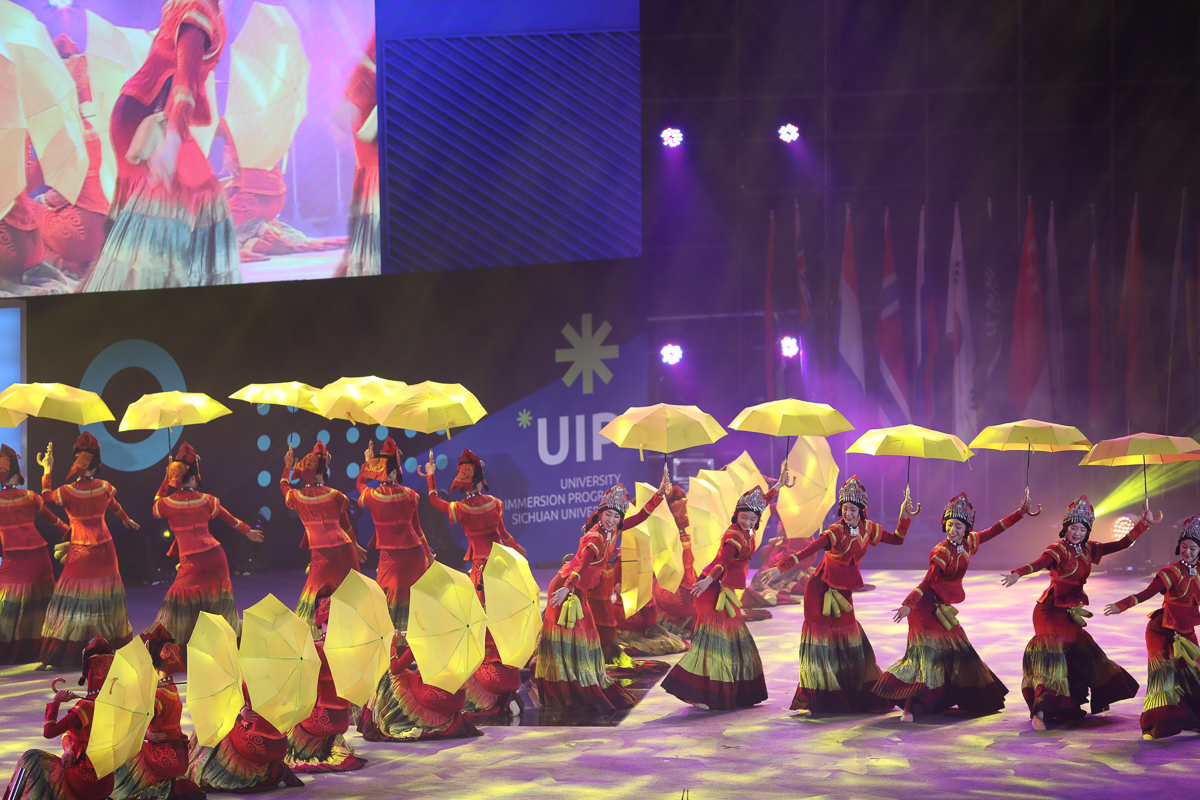 Then, an excellent Tibetan dance unveiled the art feast for teaching staff and students. SCU students sang a song "Dream from the Heart", read the Chinese classic poem "Bringing in the Wine", staged a dance "Indian Phoenix", etc. while the song and dance performance "Hometown" by the Russian delegation from the "Yangtze River-Volga River" University Alliance showcased unique Russian characteristics, and the Sichuan Opera Face-changing brought the show to a climax.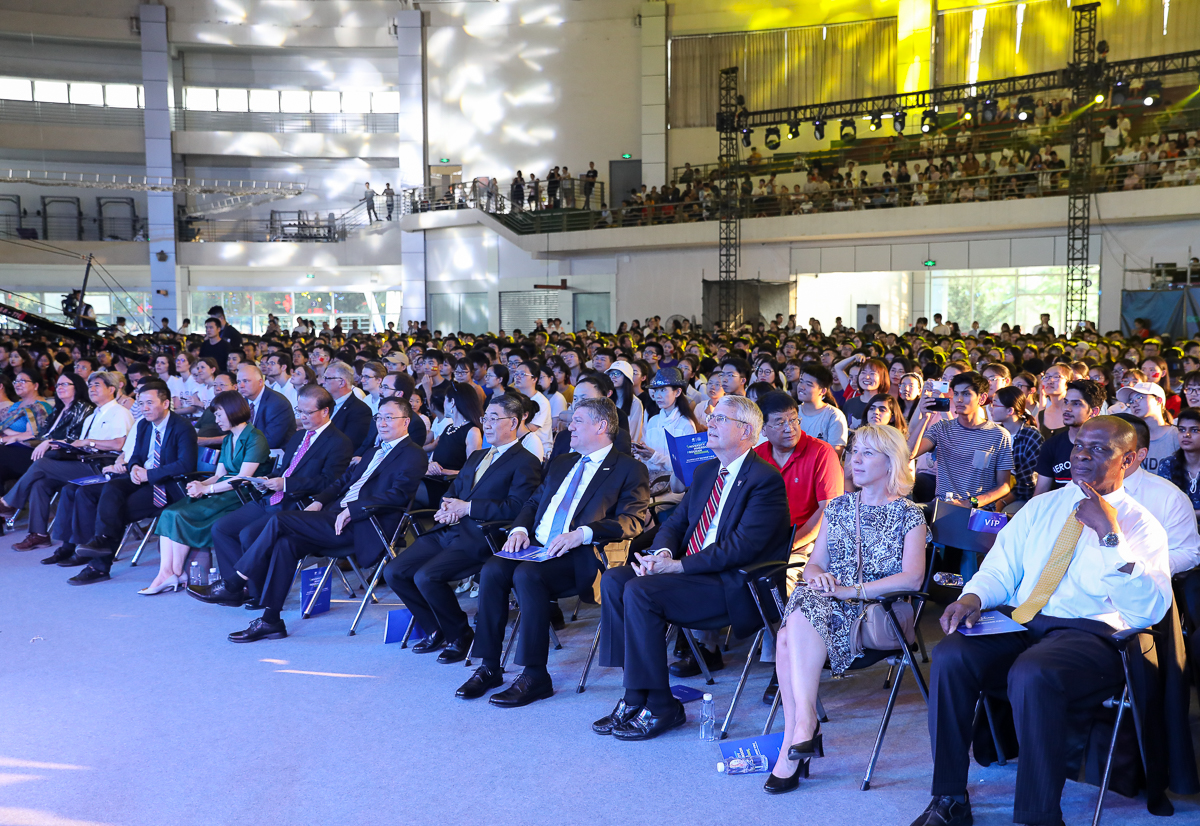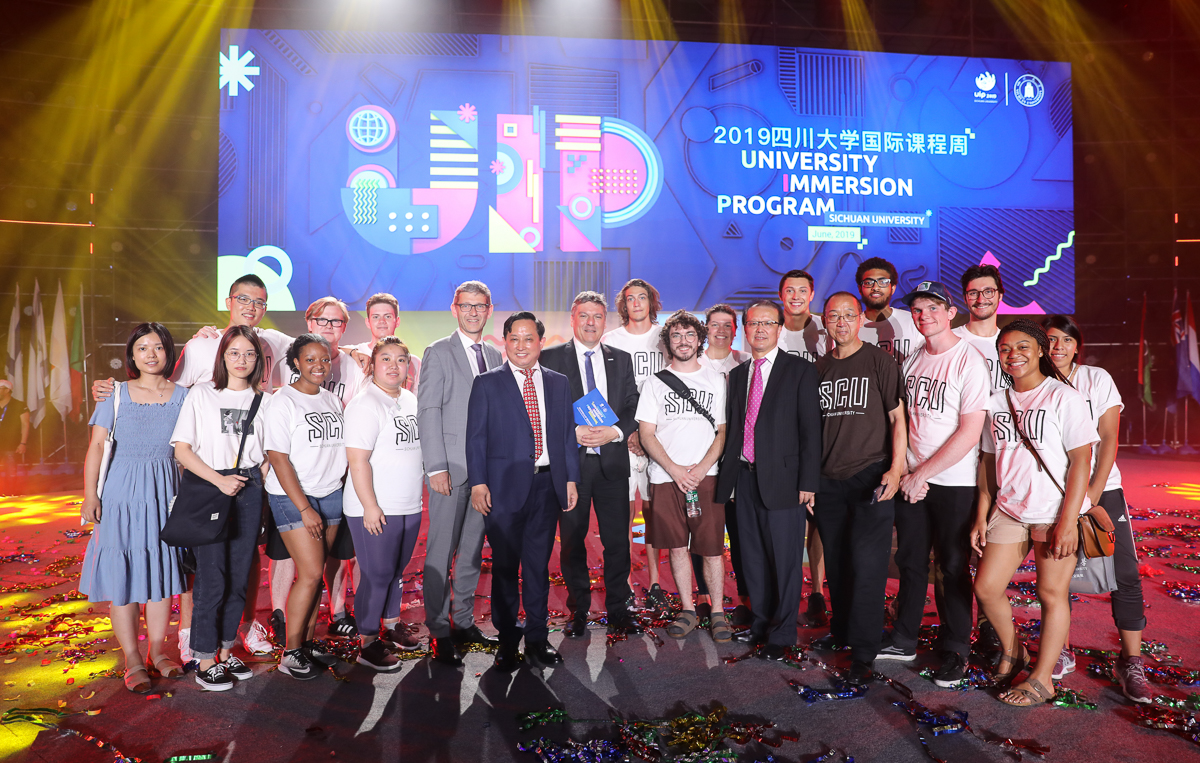 In the next two weeks, experts and scholars from all over the world will offer over 200 courses and academic lectures covering a wide range of disciplines and professional frontier information, making it possible to cater for the needs of students. Another highlight of this year's UIP is that academicians and well-known professors from domestic universities including Peking University, Tsinghua University, and Fudan Universitywill be invited to join this activity, and "Global Vision Lectures" will be presented to the students. Meanwhile, SCU will carry out a series of colorful international exchange programs, creating a cultural exchange platform for more than 600 international students and thousands of SCU students.