SCU Signed a MOU with the University of Bristol, UK
Date:2019-04-16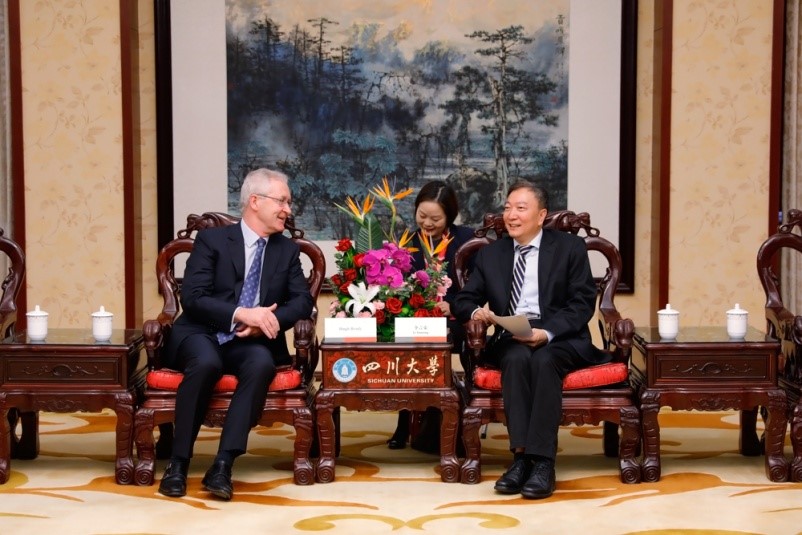 On the afternoon of April 10th, the President of the University of Bristol Hugh Brady and Vice President Erik Lithander paid a visit to SCU. President Li Yanrong met with the visiting guests. Vice President Zhang Lin along with the heads of the Academic Affairs Office, Scientific Research Institute, International Exchange and Cooperation Office, the College of Life Science, and WCSM/WCH joined the meeting.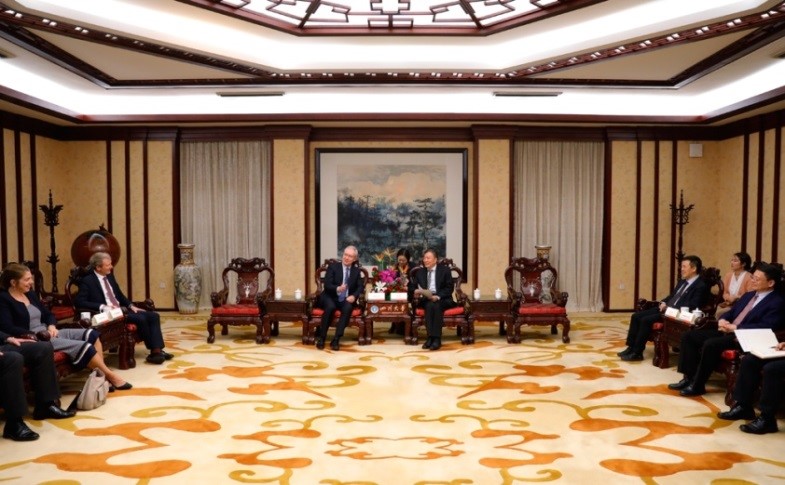 Noting that Sichuan University is accelerating the construction of a world-class university in an all-round way, and taking the internationalization strategy as one of its important steps to enhance its strength and influence, President Li Yanrong said in the meeting. SCU has a good partnership with many well-known universities in the UK, and holds the "UIP" every year, he stressed, adding that "SCU Global Horizons" is also launched to broaden the international outlook of SCU students studying abroad. On this basis, SCU will further strengthen cooperation with the University of Bristol in faculty/students exchange and scientific research.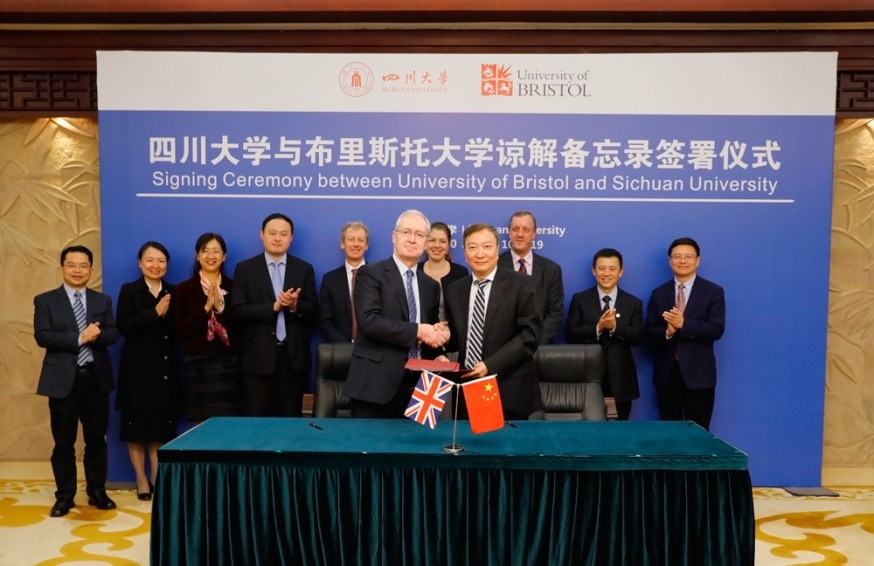 Mr. Hugh Brady said that the University of Bristol has much in common with Sichuan University, for example, it has strong scientific research capability, and attaches great importance to the multidisciplinary development and cultivation of students' scientific research ability. With the signing of the MOU, he hoped the two sides will further enhance mutual understanding, strengthen cooperation in faculty/students exchange and joint scientific research, and boost the common development in order to make a bigger contribution in humanities, education and sci-tech exchanges between the two countries.
Then, Mr. Li Yanrong and Mr. Hugh Brady signed the MOU on behalf of the two universities. According to the agreement, the two sides will assign teachers and researchers to each other for teaching and scientific research,carry out exchange of students including undergraduates, postgraduates and PhD students,implement scientific research cooperation and establish scientific research platforms in the fields of common interest.