Prof. Colin Humphreys of the University of Cambridge Visits SCU
Date:2019-03-25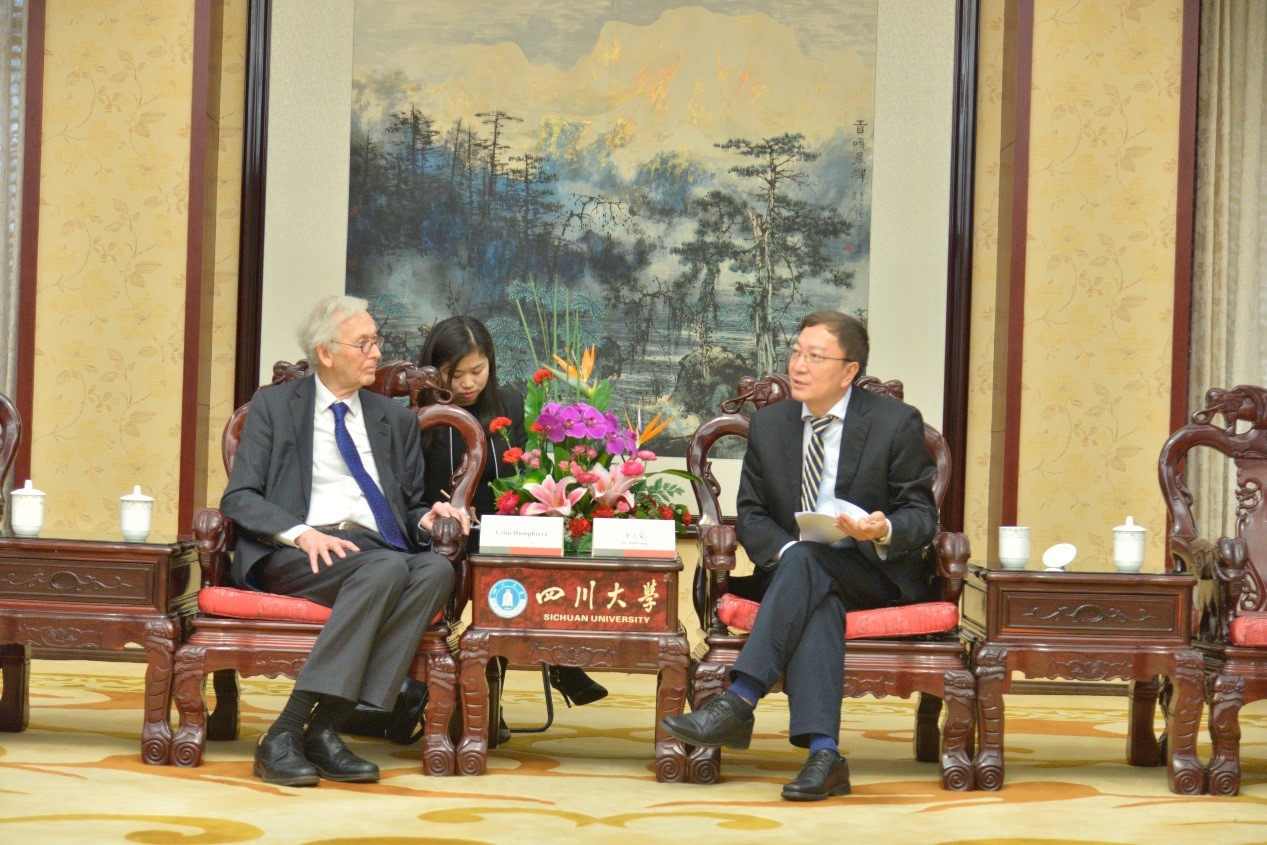 On March 19th, Academician of the Royal Academy of Engineering, Academician of the Royal Society, Prof. Colin Humphreys of the University of Cambridge, along with Song Wenli, Chairwoman of Sichuan Chamber of Commerce in the United Kingdom, visited SCU. President Li Yanrong met with the visiting guests at the VIP Hall of Mingde Building, Wangjiang Campus. Vice President Yan Shijing and the heads of relevant departments joined the meeting.
President Li, on behalf of SCU, welcomed the visit of the delegation led by Academician Humphreys. After a brief introduction to the basic situation of SCU, he noted that SCU has a good relationship with famous universities such as Cambridge University and Oxford University. Academician Humphreys is an internationally influential scholar, and his team's innovation in the graphene has a broad space of application. SCU has a good foundation and strength in the application and performance research of graphene, particularly graphene rubber composite materials, he added, hoping that both sides will further enhance exchanges and cooperation, especially in the field of graphene sensors.
Academician Humphreys thanked SCU for its warm reception. He is currently considering the establishment of his graphene company in Chengdu, he said. He hoped this visit could further tap the advantages of both sides, promote the industry-university-research cooperation, and jointly drive the research, transformation and applications in the field of graphene.