A Delegation from the Clausthal University of Technology Visited SCU
Date:2019-03-15
On March 4th, Alfons Esderts, Vice Chancellor of the Clausthal University of Technology, visited SCU to discuss matters relating to the joint construction of the collaborative college. Wang Jianguo, Chairman of the SCU Board, met all members of the delegation. Vice President Yan Shijing and staff of relevant units joined the meeting.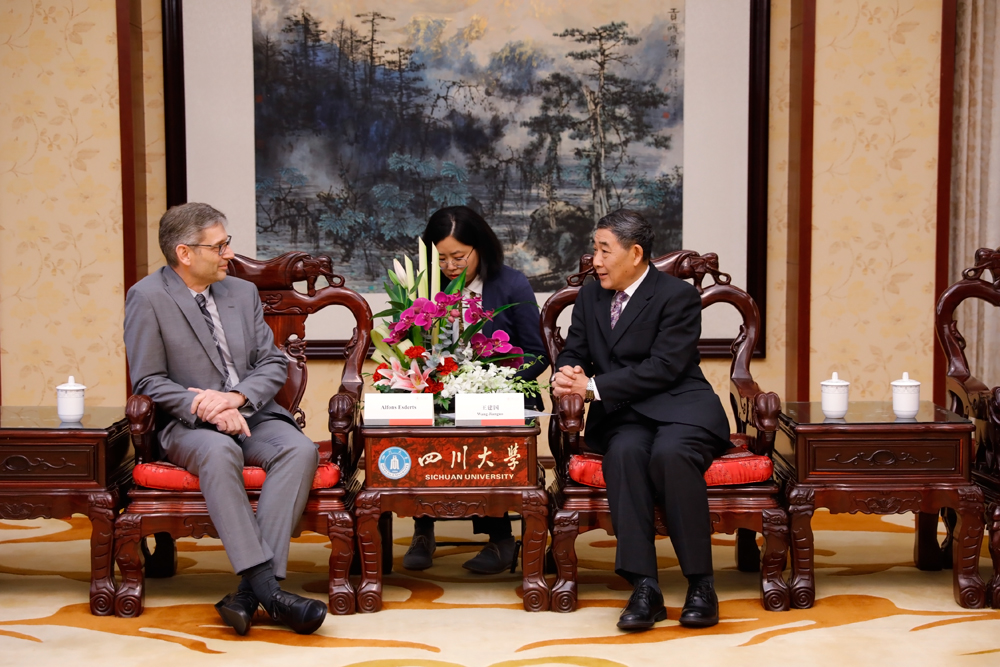 Chairman Wang welcomed the delegation on behalf of SCU. He pointed out that, since the two universities signed the cooperation agreement in 2004, a strong partnership in various fields has been established, and fruitful results in personnel training and scientific research have been achieved, laying a good foundation for the joint construction of the collaborative college. This could further deepen the partnership between both sides, but also set up a good platform for the exchanges and study visits of young students and scholars of the two countries, he noted. SCU will give a strong support to the joint construction and bring the cooperation to a new level.
AlfonsEsderts said that after 15 years of close exchanges, CUT and SCU have established a comprehensive partnership, and SCU has also become a close partner of CUT in international exchanges. He hoped that the joint construction of the collaborative college will further strengthen their partnership, give full play to the advantages of both sides, and jointly create an innovative international college with international outreach.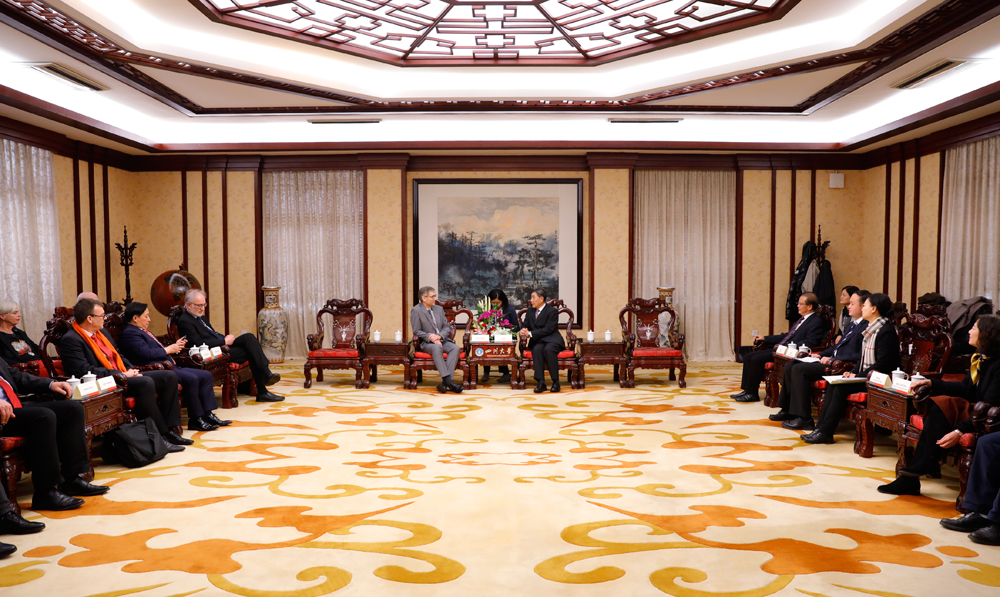 During the visit, the delegation conducted in-depth exchanges with relevant departments and colleges of Sichuan University and discussed specific matters of the collaborative college.
Background:
Founded in 1775, Clausthal University of Technology is one of Germany's leading industrial universities with its excellent teaching and research level. It has many world-famous majors such as metallurgy, energy system engineering, mechanical engineering, mining and petroleum engineering. Today, its research and teaching focus on the interdisciplinary field covering energy engineering, oil and gas engineering, environmental engineering, chemical engineering, materials science, mechanical engineering, processing engineering, information engineering, and economic science, natural sciences, and engineering science.