German President Frank-Walter-Steinmeier Pays a visit to Sichuan University
Date:2018-12-10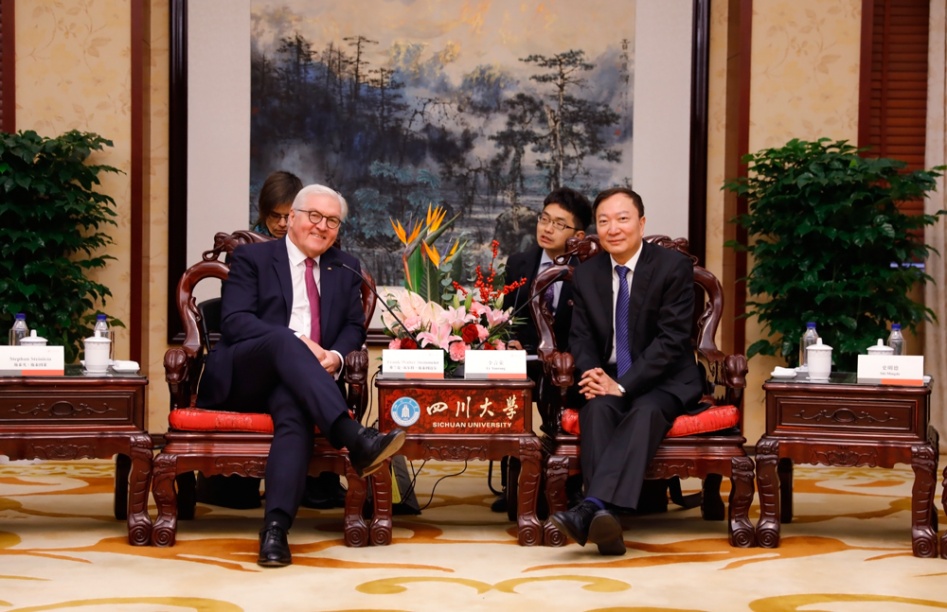 On the afternoon of December 7th, German President Frank-Walter-Steinmeier paid a visit to Sichuan University during his trip to China. SCU President Li Yanrong met with the guests and attended related activities.
German State Secretary Stefan Steinle, German Ambassador to China Dr. Clemens von Goetze, Chinese Ambassador to Germany Shi Mingde, Director of the Provincial Foreign Affairs Office Cui Zhiwei, Deputy Director Zhang Yechu, Counsellor of European Department Zeng Fanhua, Counsellor of Protocol Department Du Xiaohui, as well as SCU Vice President Yan Shijing, joined this event.
◆Reviewing the long-lasting exchanges among universities of both countries and calling for opening a new chapter for mutual cooperation on education, culture, science and technology
That afternoon, German President Frank-Walter-Steinmeier was warmly welcomed by the Chinese and German students in SCU when his fleet arrived.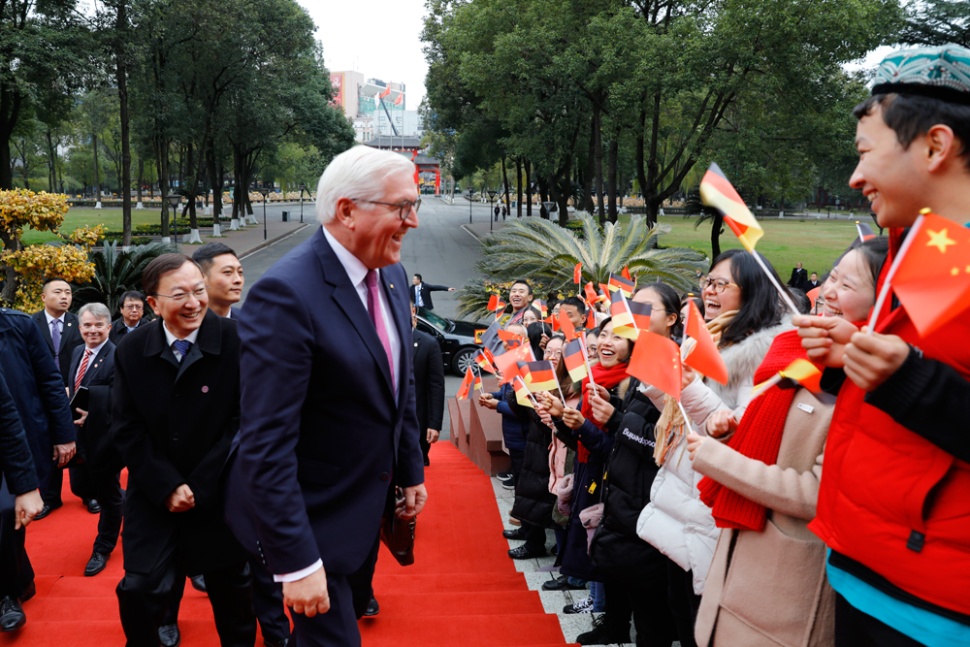 President Li welcomed the visit of H.E. President Frank-Walter-Steinmeier, and briefly introduced the situation of Sichuan University. The modern higher education was originated from Humboldt University more than 200 years ago, which endowed the universities with the function of scientific research other than teaching, and yielded great influence on the universities in the world, he said. In recent years, Sichuan University has strengthened cooperation with German universities and research institutions in student exchanges, sci-tech cooperation and joint education, especially with seven well-known German universities including H.E. President's alma mater--Giessen University, Aachen University of Technology, Krausta University of Technology, etc. In the past five years, nearly 400 German students were trained in SCU, and both sides jointly established the Sino-German Energy Research Center, the Water Resources Research Center, and the Sino-German International College, etc. I believe that the visit of the President will help to gain a further insight into Germany and promote exchanges and cooperation between Sichuan University and German universities and research institutions, harvesting more fruits for the friendship between both countries, President Li noted.
"Thank you for your warm welcome, President Li. I am very honored to give a lecture at Sichuan University, a very famous university with a long history. It's a bit nippy in Chengdu today, but I feel very warm thanks to the warm reception of Sichuan University," President Frank-Walter-Steinmeier said. "Before this visit, I learned about the long history of Sichuan University and the frequent exchanges between both sides in talent training and scientific research, especially about the good partnership established between SCU and some German universities including my alma mater. I hope that through this visit, we can promote the cooperation between Sichuan University and German universities and drive the development of Sino-German education and science and technology.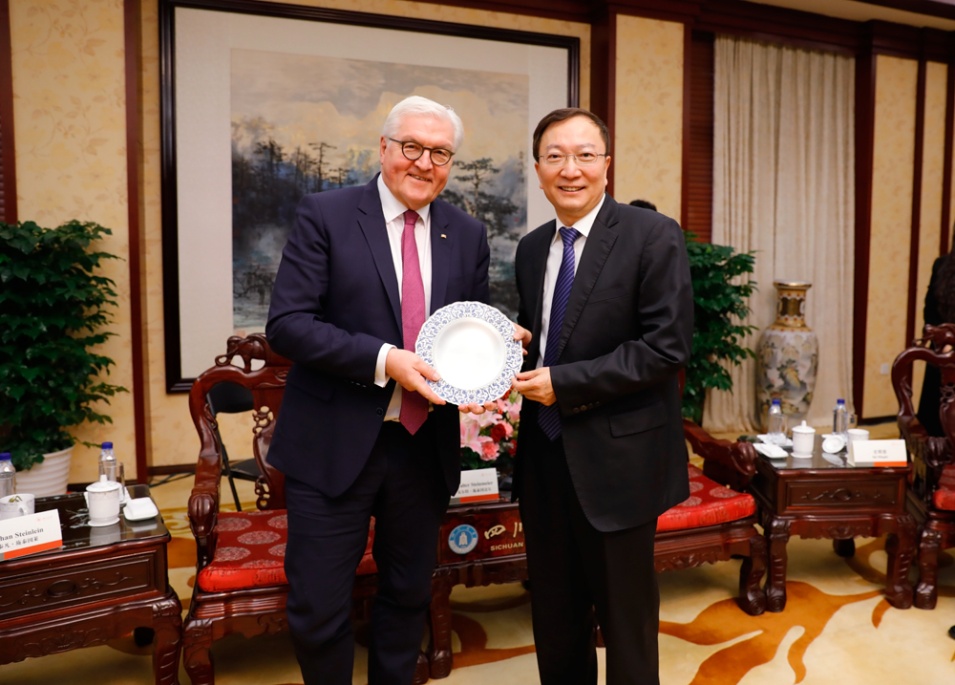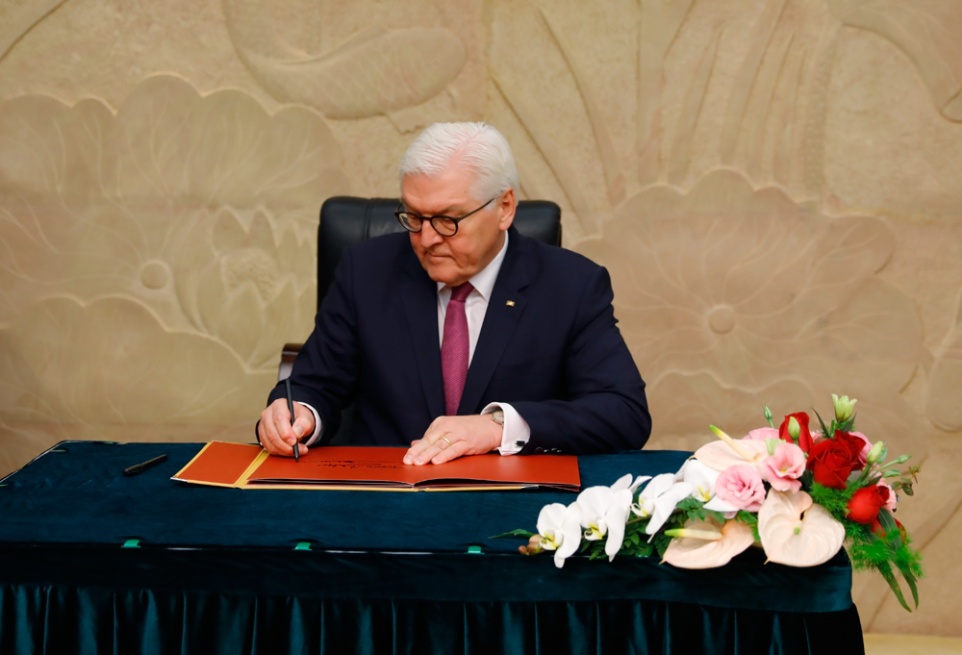 Wrapping up their meeting, President Li presented a souvenir to H.E. President Frank-Walter Steinmeier, who signed his name on the book.
◆Admiring the great achievements of China's reform and opening up in a hope to jointly create a better prospect
After the meeting, H.E. President Frank-Walter Steinmeier gave speeches to more than 500 faculty and students and guests from all walks of life. President Li delivered a welcome speech, and Vice President Yan Shijing presided over the lecture.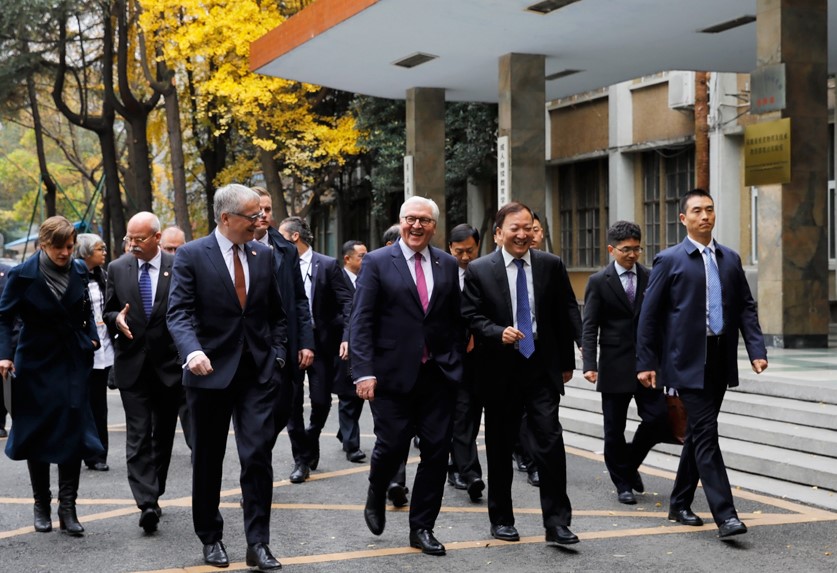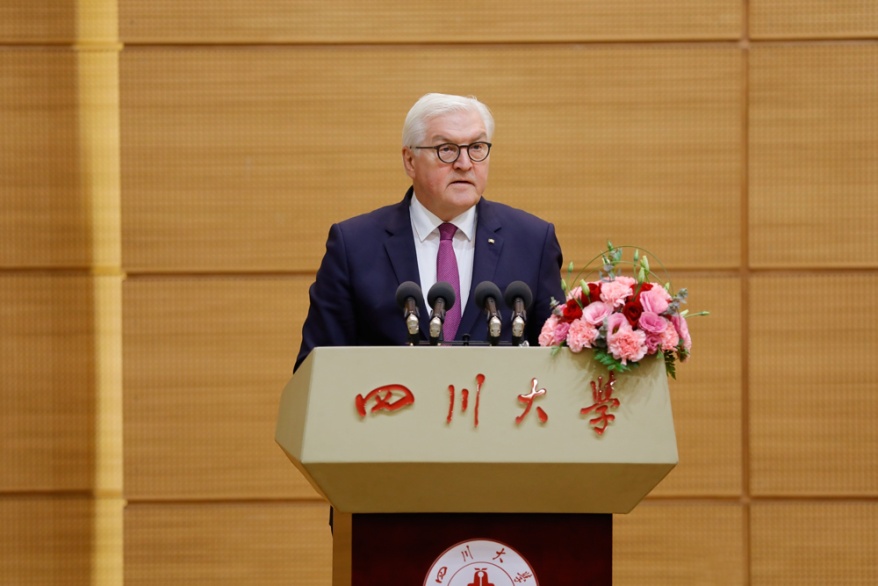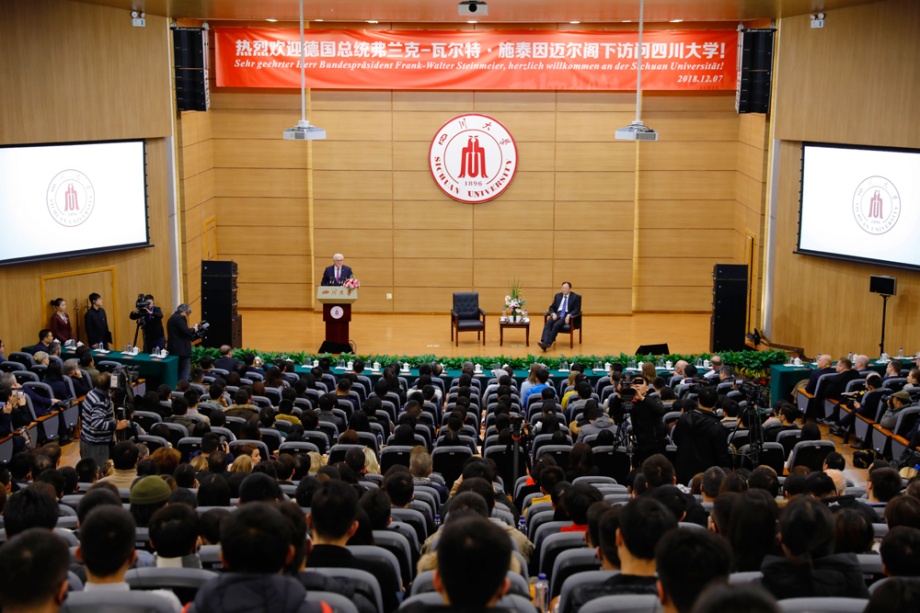 The Sichuan people have successfully overcome the disasters and rebuilt their homes, making amazing and admirable achievements again, H.E. President Frank-Walter Steinmeier stressed when talking about Sichuan's development in recent years. This is his second visit to Sichuan after the 2008 Wenchuan earthquake. In the past ten years, the Sichuan people have shown extraordinary courage and perseverance in the post-disaster reconstruction. I hope more German people can come here and learn more about Sichuan and China, he added.
"The future world is full of tension and uncertainty, so we must work together to create a better tomorrow," he said, emphasizing that digital technology is profoundly changing the human world. The future world is also full of unknowns and changes, so we must cooperate with each other and be brave enough to create a better life."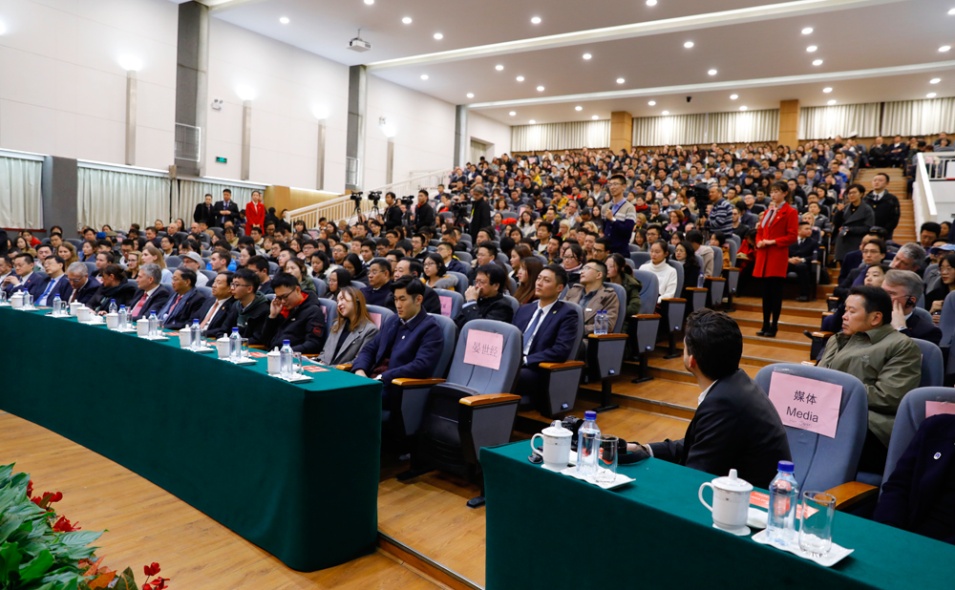 In the Q& A session, H.E. President answered issues raised by SCU students. He said that there is still a huge space and potential for cultural exchanges between both countries. I hope that the two sides will increase cooperation and exchanges in tourism and working visits. When talking about his tour to Sichuan, he was "very surprised" at the great progress made in urban infrastructure construction. More exciting was that more Chinese students showed strong desire to study in Germany, and more German students came to study in China.
"The Sino-German economy is deeply intertwined and dependent on each other." President Steinmeier said in his speech, stressing that China's 40-years reform and opening up has achieved rapid and admirable progress. During this period, the Sino-German relationship became closer and made fruitful results in economic and trade cooperation, culture, sci-tech and education cooperation. Today, China is Germany's largest trading partner in the world. Both countries see more frequent exchanges on education, culture, and science and technology. Chinese students have become the largest group of foreign students in Germany, whilst more and more German students are now studying in China, or in Sichuan University. I hope that in the future, such personnel exchanges between the two sides will be getting closer.