2018 UIP: Successful Launch for SCU's International University Immersion Program
Grand Opening Ceremony
On July 8th, the opening ceremony for the 2018 University Immersion Program (UIP) was held in grand style at SCU's Jiang'an Campus in Chengdu. 187 professors from 144 top-ranking universities and 26 countries and regions around the world, including Harvard University, the University of Oxford, Cornell University, Stanford University, the National University of Singapore, and Japan's Tohoku University, along with more than 600 international students and SCU faculty and students came to witness this special highlight of exciting artistic performances and international encounters.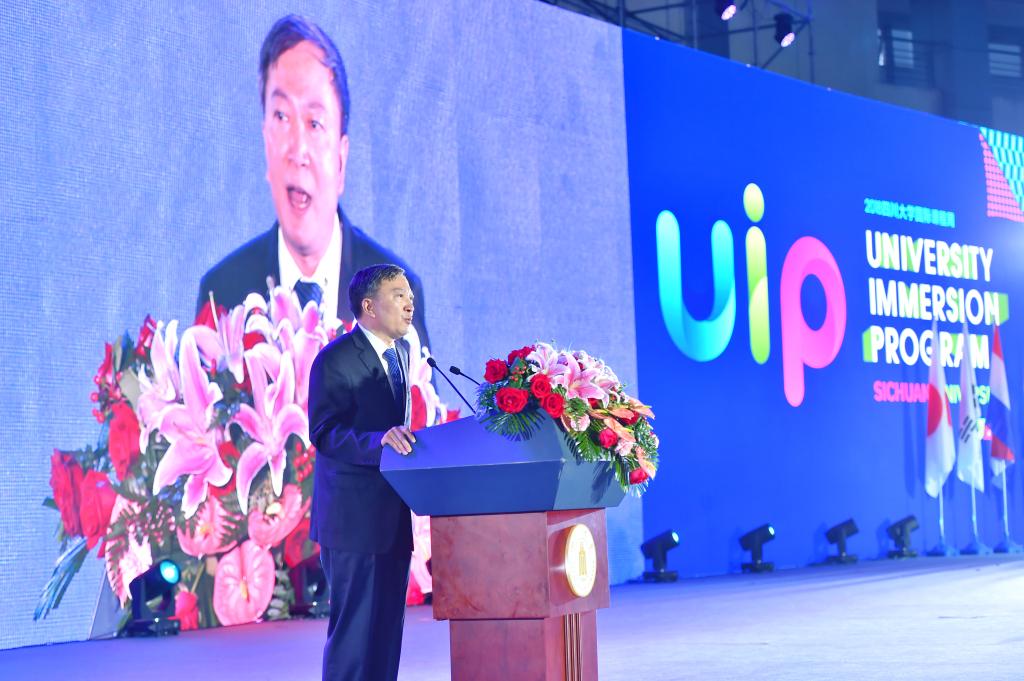 SCU President Li Yanrong, on behalf of all the students and faculty members of the university, welcomed the international guests, expressing his hopes that SCU students would make the very best of this opportunity to expand their horizons through study, knowledge acquisition, and the forging of new friendships; he encouraged visiting students and instructors to share their acquired experiences and impressions of China and Sichuan University with their fellow students, colleagues, and friends back home.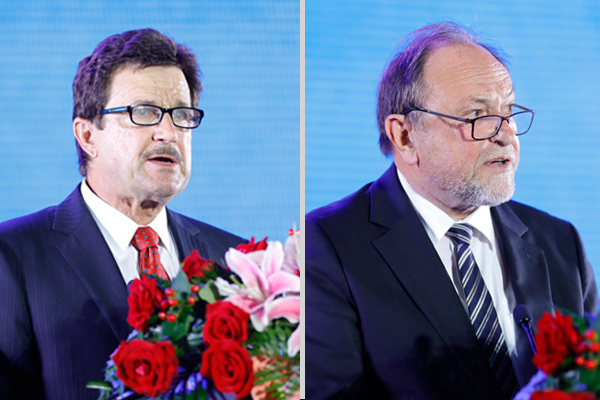 President of Texas Tech University, Lawrence Schovanec, in his speech commended SCU's annual University Immersion Program for its crucial contributions in bringing together students from around the world to foster mutual understanding and promote the cultivation of cross-cultural ties and friendships. Thomas Hanschke, President of Germany's Clausthal University of Technology, pointed to the longstanding ties between SCU and his university, spanning all of 14 years, during which more than 250 students and faculty members from both sides have engaged in collaboration and academic exchanges between Clausthal and SCU. Hanschke also mentioned the joint establishment of the Chinese-German International College, which promises further gains in the international collaboration between both schools.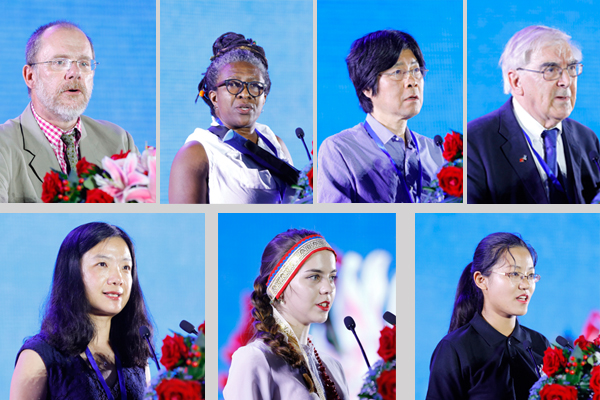 Professor Simon Redfern of the University of Cambridge, Professor Frieda Ekotto of the University of Michigan, Professor Hitoshi Ohnishi of Tohoku University, Professor Harry Thomas Dickinson of the University of Edinburgh, Professor Yang Yingzi of Harvard University, international student Alena Lesovaya of the Herzen State Pedagogical University of Russia, and SCU student Wang Fan of the Wu Yuzhang College each addressed the audience in turn, all noting that they looked forward to the coming two weeks of learning, exploring, and working together.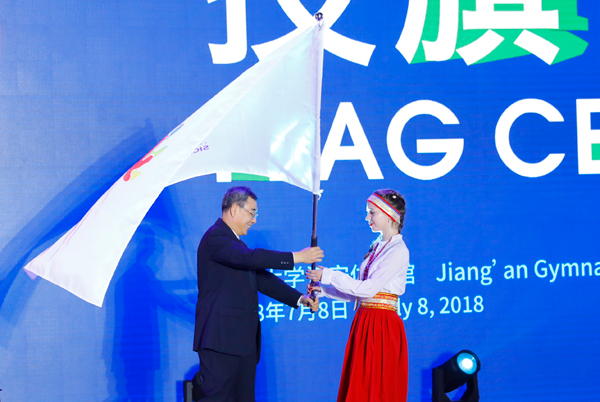 Following the speeches, Chairman of the University Council of SCU, Professor Wang Jianguo, handed the 2018 UIP banner along with the SCU flag to student representative Alena Lesovaya, marking the official launch of this year's UIP.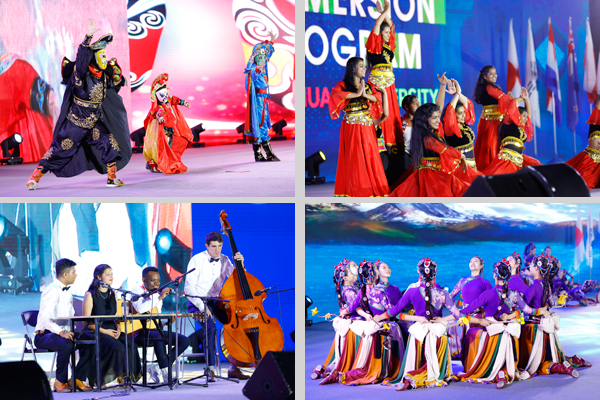 The opening ceremony was followed by a rich and colorful program, displaying the exquisite talents and energy of SCU's student body, Chinese and international, in songs, dances, and athletic performances.
SCU's University Immersion Program was first held in 2012. It is a program designed to train students in areas of global awareness, cross-cultural competencies, and wider cultural understanding. UIP also forms an important component of SCU's double world-class university construction scheme. Each year nearly 200 experts and scholars from the world's leading universities are invited to give several hundred courses fully taught in English in subjects spanning disciplines in the humanities, medicine, science, and engineering, relating specialized, front-line research, as well as conveying foundational knowledge in engaging lectures. During these two weeks of unique encounters and experiencing rich cultural diversity, SCU students have the opportunity to learn from some of the world's leading scholars in their fields without leaving their own campus. Due to the high quality of its course offerings, wide variety of subjects, and many international professors and students joining the program every year, UIP, after six years of continual progress and improvement, has already become an "SCU specialty," an important trademark of the university at home and abroad.
In 2018, the UIP course offering is the most extensive yet, while the number of participating international students has risen yet again compared to last year: for the first time, the program includes a "PhD Student International Academic Forum," as well as the "Innovation and Entrepreneurship Exhibition" for SCU students to exhibit their outstanding scientific and entrepreneurial innovations.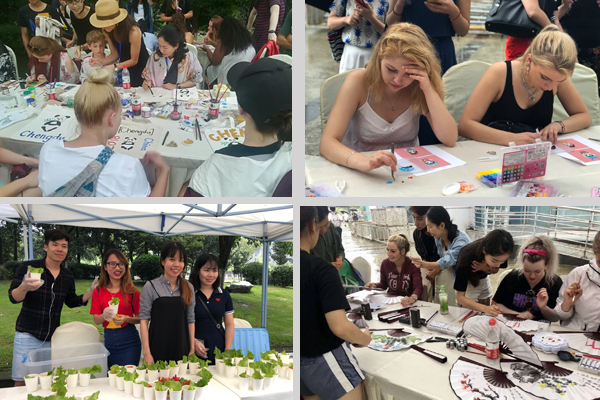 On the day of this year's UIP launch, activity stations were set up on campus, inviting visiting students and faculty from around the world to experience Chinese culture. SCU international students also hosted a "Fine Foods Exchange Table," serving up delicacies from their home countries and offering UIP participants a cross-cultural culinary experience. A range of artistic talents, styles and expressions of rich cultural diversity were also exhibited, while international students had a chance to try their hand at Chinese painting and calligraphy.
More than 220 courses will be offered during the two weeks of this year's UIP, along with various academic lectures. 35 SCU colleges will host over 40 "international exchange camps" for international and SCU students to learn and explore together.