Professor Cao Shunqing of SCU's College of Literature and Journalism Elected Academician of the European Academy of Sciences and Arts
On March 3rd, the European Academy of Sciences and Arts convened its 28th annual Festive Plenary Session. The Session also served as the occasion of inaugurating its newest members. Among this year's newly elected academicians was SCU's professor of comparative literature and former dean of the College of Literature and Journalism, Cao Shunqing. Professor Cao has earned distinction in a variety of fields within world literature and comparative literature; he has served as president of various comparative literature associations in China, edited international journals in the field, and made innovative contributions to the study of "world literature and general literature" in over 100 journal articles and more than 20 books.
Cao's 2013 monograph Variation Theory of Comparative Literature (published in English by Springer), highlights new approaches in the study of comparative literature meant to address some of the shortcomings of the traditional schools (French and American) that have relied either on influence or analogy in studying world literatures comparatively.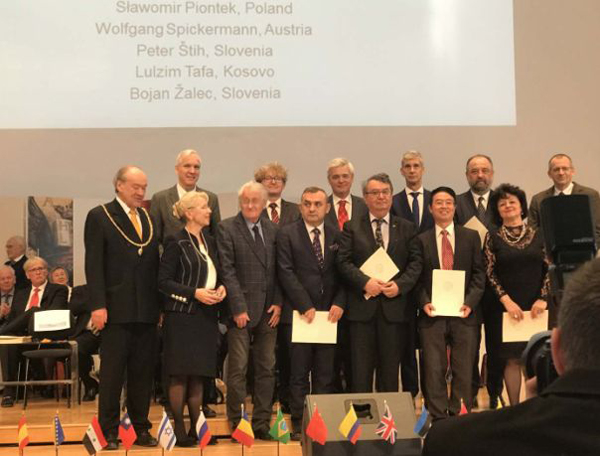 The European Academy of Sciences and Arts (EASA) is an interdisciplinary academic organization based in Salzburg. 33 of its 1,900 members are Nobel laureates; nine academicians are Chinese or of Chinese origin, including Professor Charles K. Gao, winner of the 2009 Nobel Prize in Physics and former Vice-Chancellor of Hong Kong University.